The staff of the research institute are involved in a variety of third-party funded projects. These research projects work in support of the federal and state ministries as well as other governmental authorities, municipalities, independent bodies, the Institute for Applied Research (IFAF Berlin), and other European institutions. Many projects are carried out in conjunction with partners from science, private industry, and other authorities.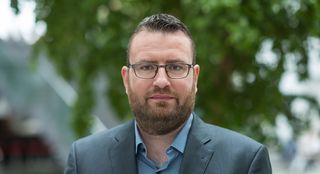 Alexander Bosch
Alexander Bosch studied social sciences at Osnabrück University and at the Humboldt University of Berlin. Before working as a research assistant at the HWR Berlin, he worked as a social worker in a socio-educational organization, as a project employee at the German Children's and Youth Foundation in the "Welcome to Football" program, and as a specialist for anti-racism and police at Amnesty International Germany in addition to his pursuits in adult political education. At FÖPS Berlin, he works on the MEDIAN project related to research on mobile identity authentication technology for police checks and he is working toward a doctorate on this topic.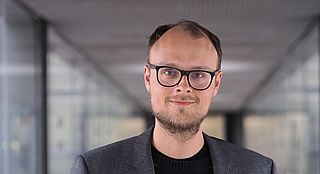 Jan Fährmann
Dr. Jan Fährmann is a lawyer and criminologist. He studied law in Münster with a focus on criminology and completed his legal clerkship in Berlin. He also completed his doctorate in law and criminology on the subject of phone calls in prison at the Free University of Berlin. He has been working as a research assistant at the FÖPS Berlin since January 2018. Previously, he worked in a criminal defense law firm. Currently he is involved in the interdisciplinary projects FindMyBike, AMBOS, and MEDIAN, in which he is responsible for legal and ethical research. He mainly deals with constitutional law, data protection, criminal procedure, and police and narcotics criminal law. In addition to his work at FÖPS, he is a lecturer for basic and human rights at the HWR Berlin.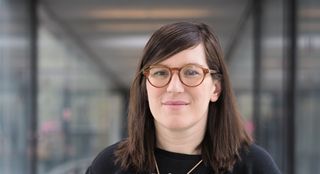 Dorit Happ
Dorit Happ is a political scientist focusing on Eastern European affairs. Since 2018 she has been working on the project entitled "INTAA: work and training as an integration field for refugees - opportunities, obstacles, and perspectives for action" at FÖPS Berlin. Previously, she conducted research at the Leibniz Institute for Regional Studies on security policy discourse and EU practices in Eastern Europe. She is currently completing her doctorate on the subject of external migration and asylum policy and the integration of refugees in Belarus and Ukraine at the Friedrich Schiller University in Jena. In Berlin she also works as a lecturer at the Institute of Geography.

Dirk Hofrichter
Dirk Hofrichter works as a lawyer. He studied at the Viadrina University in Frankfurt (Oder) and then worked in Rhineland-Palatinate. He has been a part-time lecturer for police law (standard measures and police coercion) at the HWR Berlin since 2010. Since February 2019 he has been working as a research assistant at FÖPS Berlin on the STRATUM project led by Prof. Arzt. The project examines the legal possibilities of detecting people in trucks.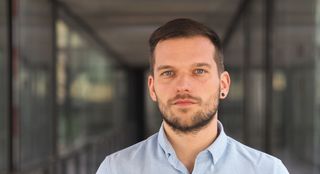 Steven Kleemann
Steven Kleemann studied international human rights and humanitarian law at the European University Viadrina. He has been a research assistant for the VITAF project (Trustworthy IT for autonomous driving) at FÖPS Berlin since January 2019. His research focuses on the extent to which autonomous driving may be operate legally and securely under the EU's General Data Protection Regulation guidelines (GDPR) and what difficulties arise from the discrepancy between data protection and technical data security. His other work focuses on the areas of international law and fundamental human rights.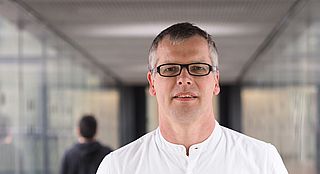 Sven Lüders
Sven Lüders studied sociology, psychology, and economics at the Free University of Berlin. After a fellowship at the Berlin-Brandenburg Academy of Sciences, he switched to politics in 2004 and worked for 14 years as managing director of the civil rights organization Humanistische Union. There he was responsible for public relations and legal policy networking. He has been Managing Director of FÖPS Berlin since February 2019. In this role, he supports institute members in the acquisition and implementation of new research projects in conjunction with managing public relations.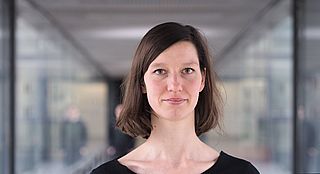 Viktoria Rappold
Viktoria Rappold is a lawyer and criminologist. She has been a research assistant at FÖPS Berlin since 2017, focusing on the project entitled "Durchblick: Detection of various unconventional explosive and fire devices using intelligent analytical sensors". Previously, she worked as a consultant in a non-governmental organization. In addition to her work at the FÖPS Berlin, she is a lecturer for fundamental and human rights at the HWR Berlin and is working toward her doctorate at the University of Regensburg on criminal proceedings under § 340 Criminal Code (StGB).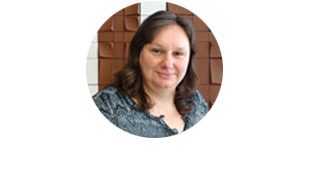 Simone Ruth-Schumacher
Simone Ruth-Schumacher is a lawyer. Since 2010 she has been working on various projects on public law issues related to vehicle automation. She is currently working on VORREITER, a project about gesture control in automated vehicles. In addition, she is also a lecturer in the Public Administration Department of the HWR Berlin on the subject of social law and she is a guest lecturer in the bachelor's degree course "Higher Police Service".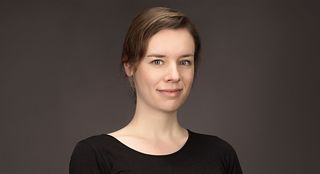 Friederike Sommer
Friederike Sommer is a psychologist and has been a research assistant at FÖPS Berlin since June 2018. Her work focuses on the project entitled "PSNVNet - How Helpful Are Networks Really? On the functioning of networks of psychosocial emergency care (PSNV) using the example of the assassination attempt on the Berlin Christmas market in 2016". From 2010 to 2018 she was involved in various research projects at the Free University Berlin, the focus of which were on the analysis and prevention of targeted violence in schools. Additionally she is training as a child and adolescent psychotherapist and is working toward her doctorate focused on social stress factors in the genesis of targeted violence in schools.